With patience, skill, and love imbued, these scarves, a testament, are renewed. To houses, values, and dreams they bring, in every thread a song to sing. As you drape them 'round your neck with grace, feel Hogwarts's magic in each embrace. Handmade scarves are forever dear, and bring the enchantment ever near.
"I solemnly swear I am up to no good." ―

Harry Potter
Inspiration
I am one of many Millennial Harry Potter fans that were mesmerized by the book's mysterious and otherworldly setting, characters, and themes of differentness, love, and bravery.
I aged alongside the characters and cast, put myself in their shoes, and made myself an official witch on Pottermore to join the ranks of Hogwarts.
Although J.K. Rowling has gotten herself into a bit of hot water over many of her takes on transgender issues, I am a firm believer of separating the art from the artist. No one on earth has identical political and social opinions, beliefs, and experiences, and art and literature is always open to interpretation regardless of its creator.
At this point, Harry Potter is more than just J.K. Rowling; it is the massive fandom, the visual artists, the screenplay writers, the actors, and everyone else that brought her writing to life beyond the books. I feel fine supporting, for example, Daniel Radcliffe, Rupert Grint, and Emma Watsons, whose faces are iconic in the franchise.
This year, I have been rereading the Harry Potter books and re-watching the films. I had just finished watching The Half Blood Prince, and then the next day I found out that Michael Gambon passed away. My condolences to his family. He was a beast in the world of theatre beyond Harry Potter.
As I reread and re-watch the franchise, I am fascinated by how they hit me differently as an adult. Despite their fantastical nature, the story continues to reach me as not just whimsical escapism, but as a mirror into my life as someone who also does not quite feel like they mesh with society despite functioning well enough within it.
There is also that element of loneliness expressed by Harry that some of us felt as children, and continue to experience into adulthood. Especially in this digitally charged world, we long for a sense of community that accepts us in all of our flaws and foibles, while also embracing our unique talents and perspectives.
No matter your standing, there is a "child in the cupboard under the stairs" in all of us.
The Iconic Hogwarts Scarves
A Hogwarts House Scarf is a distinctive piece of clothing that represents a student's affiliation with one of the four houses at Hogwarts School of Witchcraft and Wizardry. The four houses at Hogwarts are Gryffindor, Hufflepuff, Ravenclaw, and Slytherin, and each house has its own specific colors and values. These scarves are not only worn to keep students warm during the colder months at Hogwarts but also serve as a way to show pride and loyalty to their respective houses. They are a popular merchandise item among Harry Potter fans and have become iconic symbols of the series.
As much as I love the books, I do not own an abundance of Harry Potter merchandise. I own the books, movies, and a Hogwarts wallet kindly gifted to me by one of my best friends. I am not much of a collector of merch in general regardless of any fandom I am part of. I prefer subtle expressions such as stickers.
But, I have always wanted a Hogwarts house scarf… In fact, I had planned to knit such a scarf over a decade ago, and now it finally exists in my hands. Fear not! It did not take a decade to knit―although, sometimes it felt that way.
In Hogwarts School of Witchcraft and Wizardry, House Gryffindor is for the brave and determined, House Slytherin is for the ambitious and clever, House Ravenclaw is for the intellectual and wise, and House Hufflepuff is for the hard working and judicious.
Every year, new students are sorted into these houses with the help of a sorting hat, kind of like a personality quiz. Each house has its own iconic mascot, and the school pretty much has the students duke things out over the course of a year.
It is a bit weird.
I Have Been Sorted!
I wanted an "official house scarf," meaning I wanted to knit the scarf of the house I was destined to be part of. So I moseyed on to the Pottermore, now the Wizarding World, website to be sorted into my official house. I was a tad disappointed that I was placed in House Slytherin after taking the quiz (I wanted to be in Gryffindor)!
Then, I was even more bummed out to learn that my patronus was a badger, and that my ash wand, though nice, has an inner unicorn core that needs to occasionally be replaced (I'm a little too old to be upset about any of this).
In all honestly, however, I learned to appreciate my Slytherin fate. Even though the books and movies brazenly code House Slytherin as the "evil house," I do like that Merlin was part of this house, and according to the Wizarding World site, I have access to a whole library of curses!
I will also make my real friends. This makes sense. All of my best friends are fellow Slytherins.
For practical reasons, being part of House Slytherin also means that my scarf fits the color palette of my me-made wardrobe. Since I am building my own wardrobe, it is vital that the clothes I create have a generous amount of earth toned greens. Everything worked out!
Designing the Scarf
In the first two movies, the scarf is a simple color block scarf that appears to be inspired by the scarf Harry is wearing on the original UK cover of Harry Potter and the Philosopher's Stone (Sorcerer's Stone in the US). Hogwarts house colored uniforms are an invention of the movies, with no specific color scheme or aesthetic mentioned in the books other than plain work robes in black, a black pointed hat, and a black winter robe with silver fastenings.
In the latter Harry Potter movies, the scarf is given an upgrade with a more mature "trapped bar" design and a darker colorway. This is my preferred scarf design, and the one I decided to replicate.
It is very easy to style. Even in the movies, the scarf is more than just part of the school uniform; it can be worn with just about anything by anybody.
To create the scarf pattern, I referenced different photos and illustrations of the scarves from the movies and official guides and books. The scarves in the movies appear to be machine stitched, but it is obvious that the stockinette stitch pattern is visible on both sides of the scarf, proving that the scarves are knit in the round. This not only creates a thick, plush, and attractive fabric, but it also prevents the scarf from curling at the edges. For anyone who has made a stockinette stitch scarf before, curling edges can be annoying and they often need to be reinforced with garter stitch or a single crochet stitch.
The scarf also appears to be longer than a typical scarf. Standard scarves are usually 55″ (140cm) to 70″ (180cm); this one is approximately 96″ (244 cm) long. It was difficult to tell, but I counted ten to twelve sets of "trapped bars" in official movie screen shots. The scarf is very long, so I settled on ten sets of trapped bars.
If you look closely in the photos, there is a short fringe that adorns the ends of the scarf. I will be adding this short fringe and secure the yarn using a "lark's head" or "cow hitch," which is a type of knot in which a pair of single strands (hitches) are tied in opposing directions. Watch my video tutorial for a visual.
Lastly, I decided to add a House crest to the scarf. These are not present in the movies, but adding the crest or patch adds a little character to the scarf, and a reminder of the adoration, appreciation, and honor you hold for your house.
In terms of durability and care, I designed this scarf with the intention of wearing it daily in the wintertime. It needs to be durable and easy to wash, so it is meant to be made using an acrylic and wool yarn blend so that it can be machine washed and dried. This is not to say that you cannot use 100% wool, or another natural fiber, but if you plan to wear this often or plan to make this scarf a gift, using a machine washable yarn is best since most people prefer convenience when it comes to caring for clothes.
I do not recommend 100% wool primarily for this reason alone: IT WILL STRETCH TO A UNGODLY LENGTH. This scarf is already 96″ (244 cm) long without the fringes. When you are ready to wash the scarf, it will inevitably stretch during washings due to the sheer weight that wet wool has. It will not be a fun item to care for.
Yarn
I highly recommend using an acrylic blend for this project so that special care is not required. I know acrylic yarn can be polarizing because it can appear cheap, it is not biodegradable, and contributes to microplastic contamination and other types of pollution. However, I do believe that accessibility is important and that we cannot necessarily spend our way to climate change action. Fast fashion and poor environmental regulations are the true culprits of pollution, and not necessarily individual crafters.
For the scarf, I used Lion Brand's Wool-Ease Yarn, which is 80% acrylic and 20% wool. This is my favorite yarn to use for making accessories because it does not pill easily, it is easy to care for, it is very warm, and the yarn is attractive when knitted up.
Some Lion Brand yarn colors have been discontinued since I started knitting this scarf, so if you cannot find the appropriate colors from Lion Brand, some excellent substitutions include Plymouth Yarn Encore Worsted and Red Heart Super Saver yarn. You can mix and match different yarn brands to get the colorway you need, but be sure that all of your dye lot numbers for each color are the same so that there are no color variations and inconsistencies in your scarf.
As of 2023, I recommend the following colorways:
Gryffindor Scarf Colors: Red and Gold
C1: Lion Brand Wool-Ease Tawny Port [620-089]; Lion Brand Wool-Ease Cranberry [620-138]; Plymouth Yarn Encore Deep Burgundy (999); Plymouth Yarn Encore Stitch Red (475)
C2: Lion Brand Wool-Ease Arrowwood [620-087]; Plymouth Yarn Encore Bright Yellow (1382)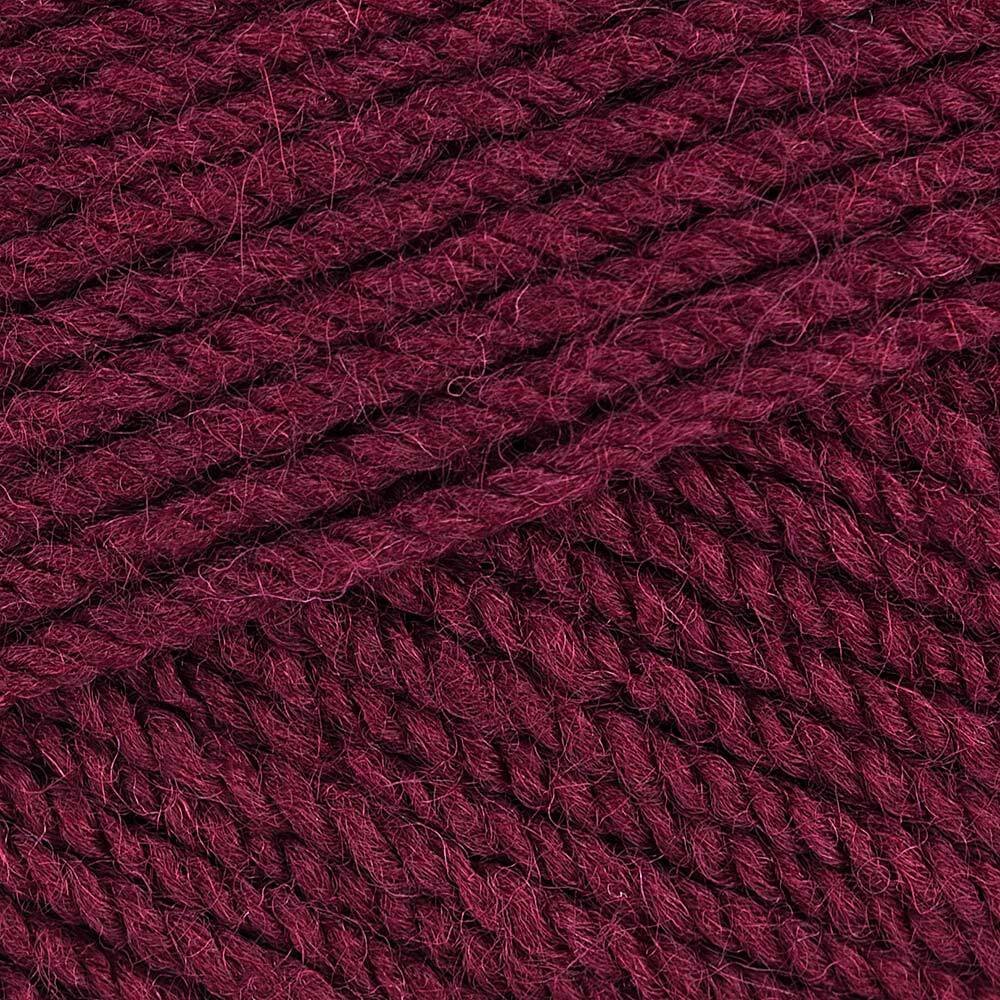 Hufflepuff Scarf Colors: Yellow and Black
C1: Lion Brand Wool-Ease Arrowwood [620-087]; Plymouth Yarn Encore Bright Yellow (1382)
C2: Lion Brand Wool-Ease Black [620-153] Plymouth Yarn Encore Black (217)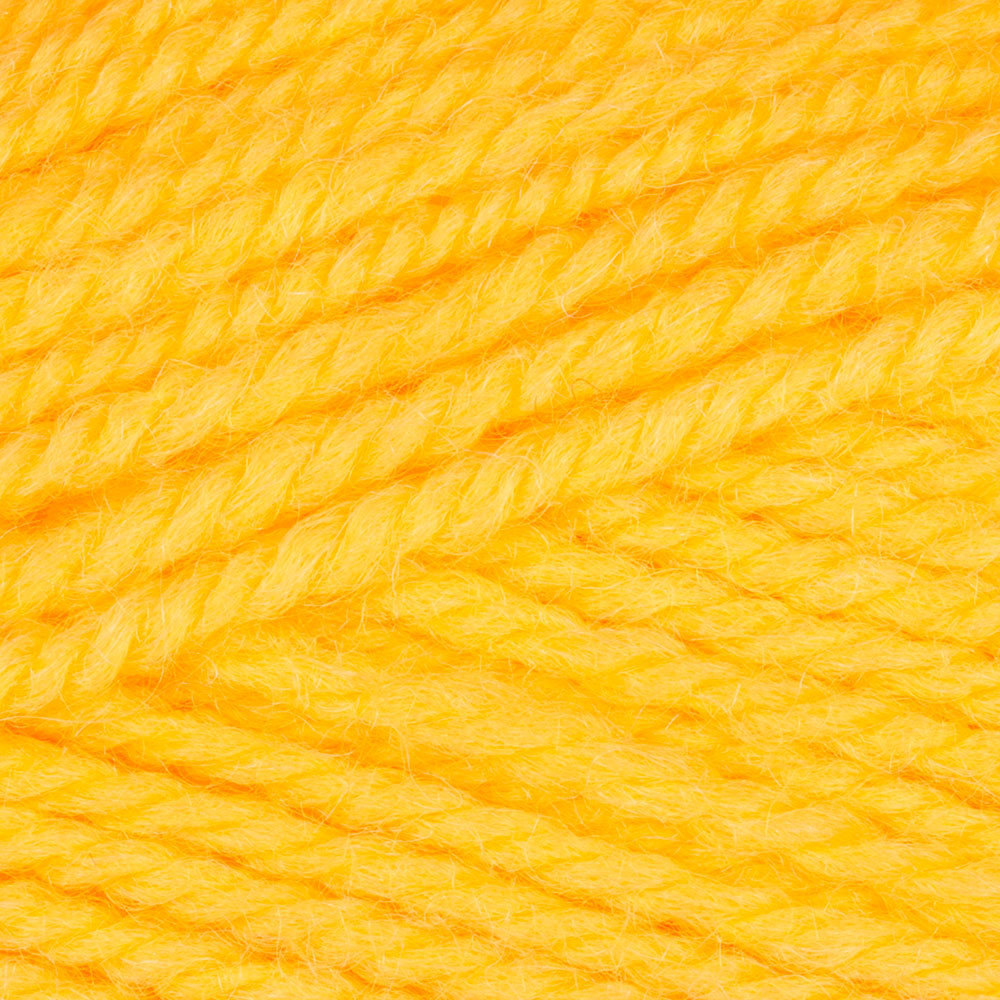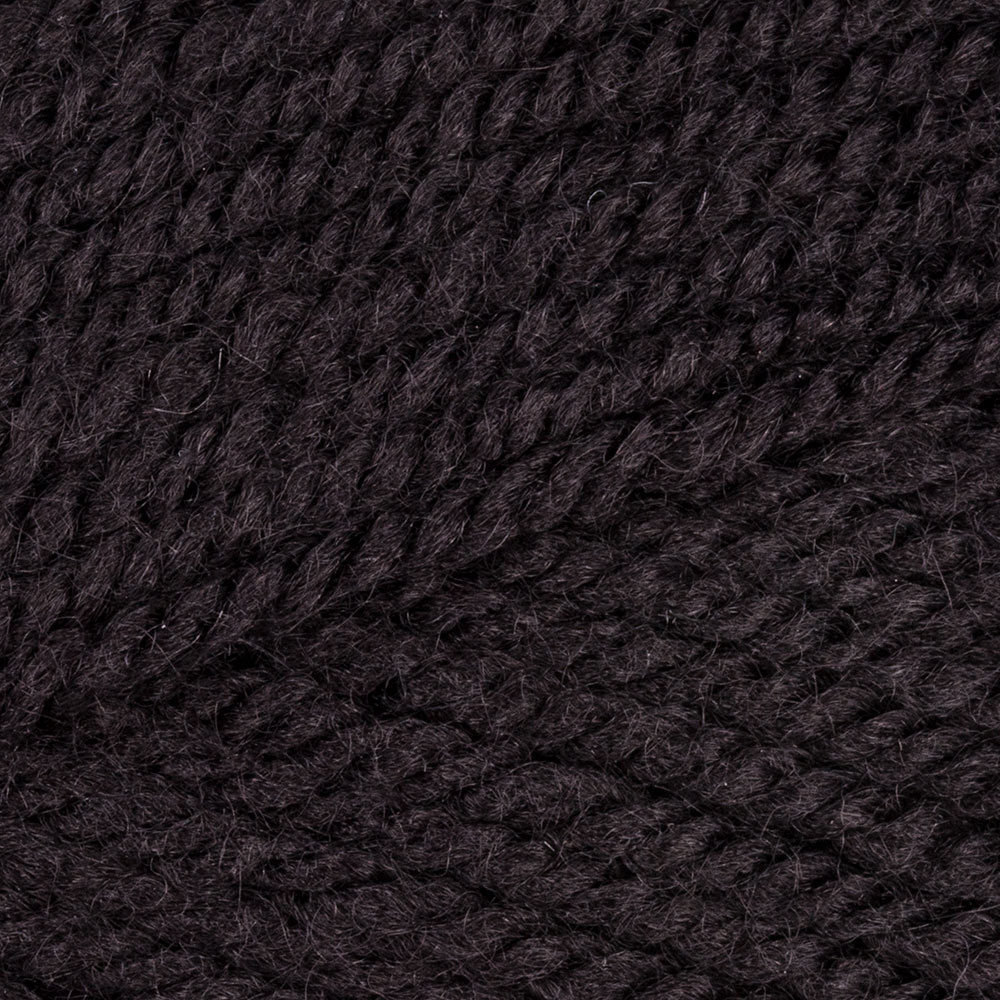 Ravenclaw Scarf Colors: Blue and Bronze/Silver
C1: Lion Brand Wool-Ease Yarn Nightshade [620-010B]; Plymouth Yarn Encore Midnight Heather (6005); Plymouth Yarn Encore Navy Blue (848)
C2: Lion Brand Wool-Ease Umber [620-026A]; Plymouth Yarn Encore Desert Rose (704); Plymouth Yarn Encore Burnished Heather (1445); Lion Brand Wool-Ease Grey Heather [620-151]; Plymouth Yarn Encore Light Grey Heather (6007)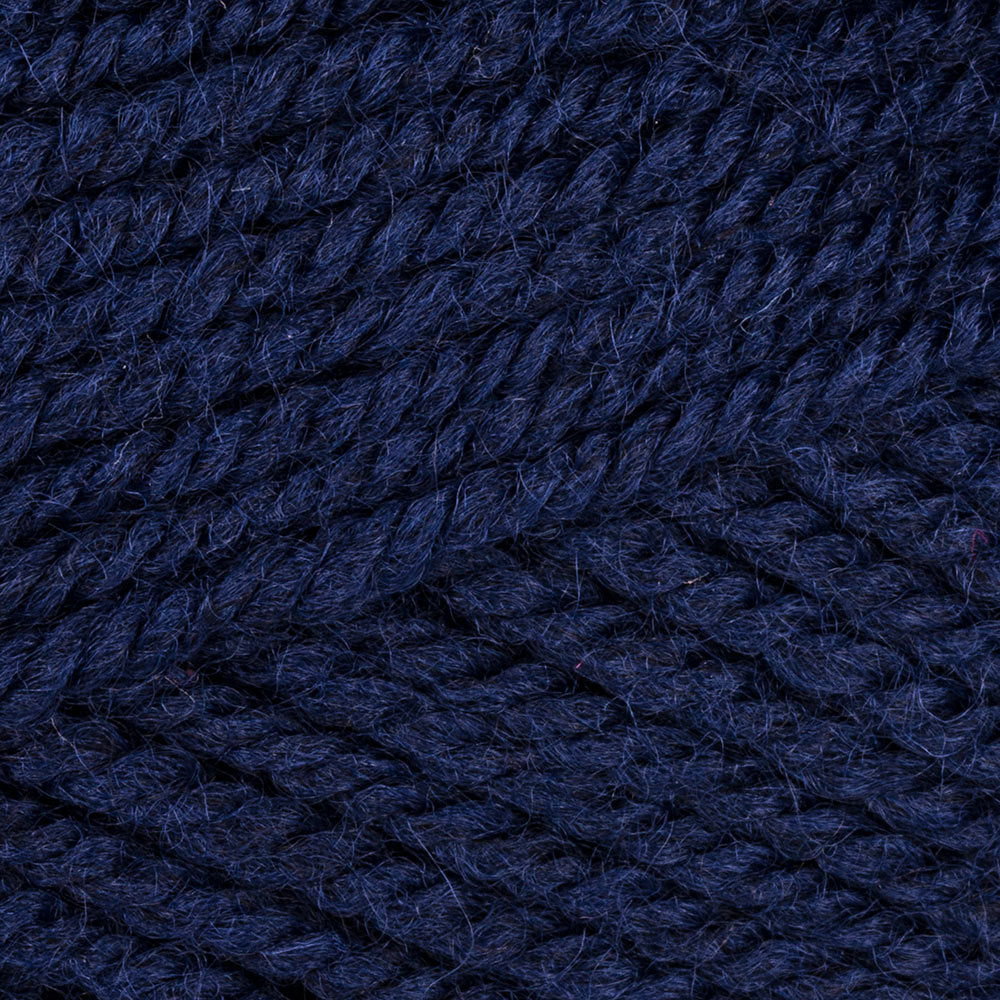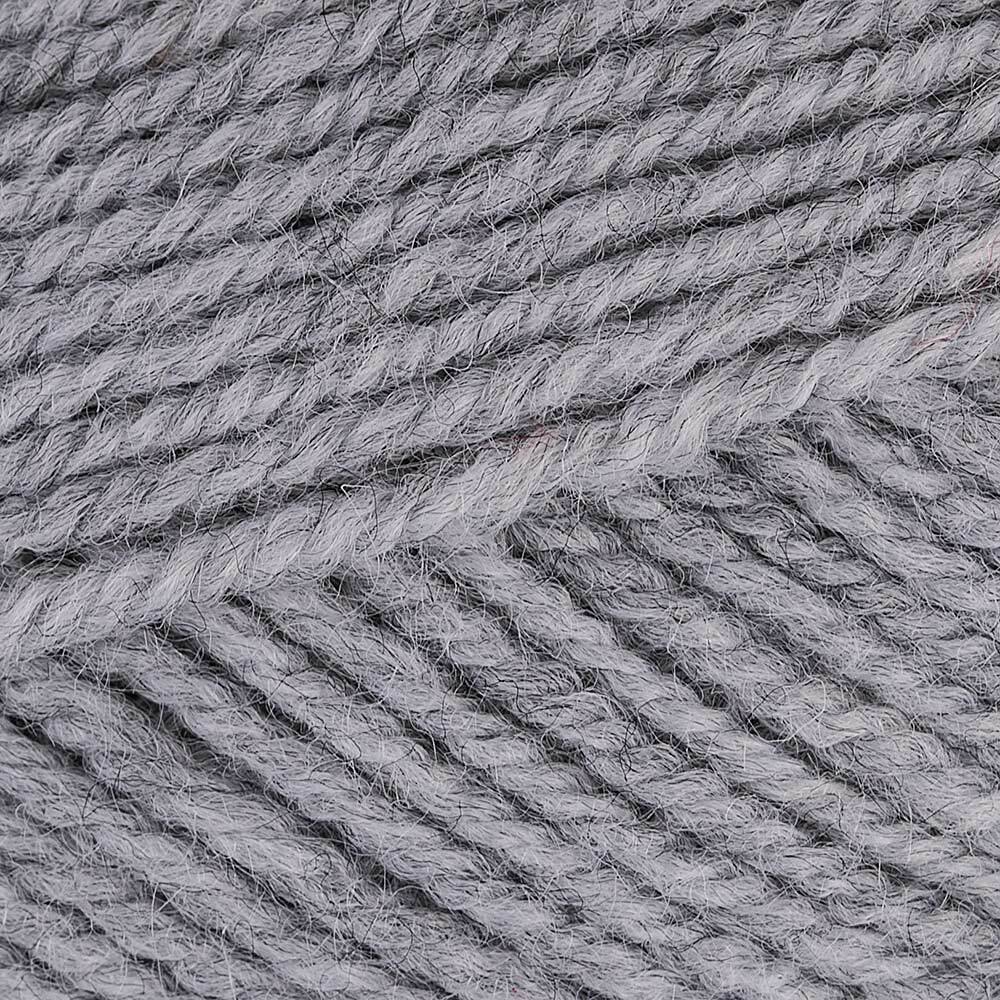 Slytherin Scarf Colors: Green and Silver
C1: Lion Brand Wool-Ease Forest Green Heather [620-180]; Plymouth Yarn Encore Christmas Green (54); Plymouth Yarn Encore Forest Green (204)
C2: Lion Brand Wool-Ease Grey Heather [620-151]; Plymouth Yarn Encore Light Grey Heather (6007)
These colorways are not set in stone. I tried to get as close to the movie representation as I could, but you are not required to do so. Heck! Make this scarf in whatever colors you like!
If you are determined to use only 100% natural yarn (or as close to 100% natural as possible), here are some yarn options:
Double check the yarn specifications to see how you are supposed to care for your yarn.
For the best fit (If not using any of the recommended yarns), use worsted weight yarn that gets you close to the following gauge and specifications:
4 Medium Weight / Worsted Yarn: 18 stitches x 24 rows on Size 8 (5mm) needles
500 grams of Color 1
170 grams of Color 2
Needles
You will need a set of US size 8 (5mm) double pointed needles (DPNS).
Originally I was attempting this pattern on circular needles, and I learned the hard way that circular needles are more difficult to use and prone to dysfunction. So, I highly recommend using DPNS instead. You can cast your stitches on straight needles.
If you do not own DPNS, this can be knitted with straight needles. Simply sew the seams of the completed scarf together with the right sides of the fabric facing each other. This will create a tube. Then, pull the scarf inside out.
Skills
To be able to knit this scarf, you need the following skills:
Cast on and cast off
Joining new yarn
Knit stitch and purl stitch (if not knitting in the round)
Weaving in ends
Basic colorwork
Lark's head
If you plan on adding a crest or appliqué, you will need the following hand sewing skills:
Whip stitch
Running stitch
Even though this is technically an easy pattern, I do not recommend it for beginners. The difficulty comes from remaining consistent across 96 inches (or 244 centimeters) of knitting. I highly recommend practicing on a swatch to make sure your tension is constant.
This is a marathon knit, so be patient. Take breaks so you do not burn out. Be prepared for the possibility that you may be wearing this the following year.
Pattern
Difficulty Level: EASY
Estimated Time: 40 Hours
Gauge:
4 Medium Weight / Worsted Yarn
18 stitches x 24 rows on Size 8 (5mm) needles = 4×4″ swatch
Materials
Size 8 (5mm) double pointed needles
6 Skeins Color 1 (500 grams)
2 Skeins Color 2 (170 grams)
Stitch marker
Tapestry needle for weaving in loose ends
Small crochet hook for the fringe
Scissors
Optional: Iron on House appliqué or patch
Optional: Sewing needle, pins, and thread that matches Color 1 for sewing on the patch.
Instructions
Using Double Pointed Needles, Cast On 80 sts (20 sts per needle). The fifth needle has no stitches.
Join the yarn, being careful not to twist the stitches. Place stitch marker at the joined ends.
With C1, K 36 rows.*
With C2, K 6 rows.
With C1, K 6 rows.
With C2, K 6 rows.
Repeat the pattern from*, knitting with C1 for 36 rows, then knitting with C2 for 6 rows, C1 for 6 rows, and C2 for 6 rows.
When there is a total of ten sets of trapped bars (20 bars total), knit 36 rows with C2.
Cast off.
Turn the scarf inside out and weave in all loose ends. Turn the scarf back outside in.
If adding a House Coat of Arms, use pins to secure it between the first two sets of trapped bars. Use the whip stitch or running stitch in a matching thread color to sew on the patch.
For the fringe, cut out several 6 inch strands of yarn. Using a crochet hook, pull 2 strands of yarn at a time through the bottom edges of the scarf and create a Lark's Head knot to secure the loops.
Continue using your crochet hook to pull the strands through the edges of the scarf until a fringe forms.
Trim the fringe so that it is even.
Video Instructions
Completed Scarf
Wash and dry your scarf in the delicate cycle using cold water and a gentle cleaner. I use a lavender wool wash. You may use a dryer if your yarn permits it.
Style your scarf with your favorite wizard or witchy attire, grab a butterbeer, and show your school pride with your elegant new scarf!
Other Posts Like This
Did you try this pattern? If so, let us know how it went in the comments below!